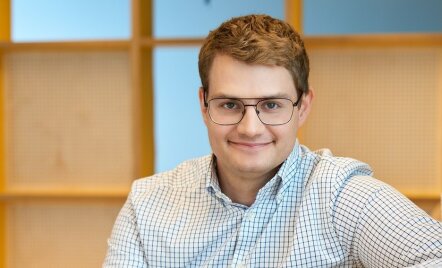 Customers remain the focus of PHH Group Marketplace is celebrating four years of operations
Celebrating its fourth anniversary, the Pigu HobbyHall Group (PHH Group) Marketplace has achieved impressive results over the period. The leading marketplace in the Baltics offers unrivaled customer experience and access to more than 3M products of local and international selection. At the same time it continuously improves its services for more than 4000 sellers, many of whom are based in the Baltic States. 
"Thanks to our focus on the customers, today we are the most visited and popular Marketplace in Lithuania, Latvia and Estonia and our presence in Finland is growing every day. We will continue this strategic direction based on investing in improving the experience of our customers" – says Jakub Stefanski, Head of PHH Group Marketplace.
According to Jakub Stefanski, the biggest achievement of the last year has been the launching of the Marketplace in Finland. Hobbyhall.fi, a well-known e-shop in Finland, was launched as a Marketplace at the end of June 2023. By doing so PHH Group has opened the gates for the Baltic sellers to sell their goods in Finland and vice versa. 
"In the first three months of its operation in Finland, the Marketplace had almost 30,000 orders from more than 200, offering more than 770,000 products. These numbers continue to grow every week," – says J. Stefanski.
In the near future, he says, PHH Group will bring even more selection and better prices, faster deliveries to the Baltic and Finnish customers. "We will achieve this by further expanding the Marketplace – opening up the market to thousands more of local and regional sellers who, competing with each other, will offer millions more of different products at the best prices, providing the best service and shopping experience. Also we will continue to improve the functionalities of the Marketplace, enhance existing services and develop new ones in order to bring maximum value to our marketplace sellers", – says J. Stefanski.
"Our main goal for the fifth year of Marketplace operation remains to be the preferred place for customers to buy and the best place for sellers to sell in the Baltics and Finland" – states J. Stefanski.
Pigu.lt is owned by Pigu HobbyHall Group, the largest e-commerce company in the Baltics. It was formed after Pigu.lt merged with Finnish retail company Hobby Hall. PHH Group operates e-shops and marketplace in Finland, Estonia, Latvia and Lithuania. More than 4,000 sellers sell on PHH Group Marketplace, there are more than 3 million products in the range. The number of sessions per year is around 150 million.
According to J. Stefanski, the transformation of HobbyHall.fi into a marketplace is a very significant step in expanding the PHH Group Marketplace and its role in the region. "We have become the strongest e-commerce player and the largest local Marketplace in the Baltics and Finland" – says J. Stefanski.