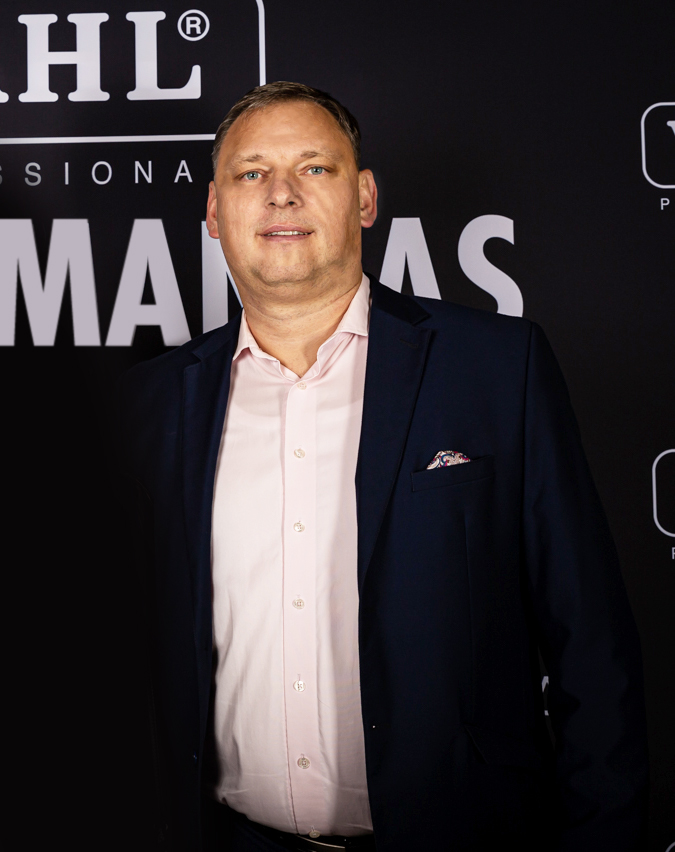 The significant sales spurt for Krinona, a company selling on the Pigu.lt Marketplace, has only confirmed that the decision to go into e-commerce can be strategically successful. In just six months since the launch of the Pigu.lt Marketplace, the company's monthly sales have grown from €10,000 to €70,000.
Expanding beyond the Baltics
Krinona, which has been operating in Lithuania for more than a quarter of a century and employs more than 250 people, is known as a homeware retailer with 16 stores. The Cascada chain of 30 beauty products stores is also well known to women. The company sees the move of these two stores to the Pigu.lt Marketplace as another marketing tool and an opportunity to collaborate with the best online retailers in Lithuania.
"In the post-COVID-19 world, e-commerce has become an equivalent channel. Pigu.lt is a platform that we use to further promote our brands in Lithuania and abroad," says Mindaugas Špokas, Sales Manager at Krinona.
According to him, the company manages physical store networks, operates its own website, and Pigu.lt helps to reach shoppers in the Baltic States and later in Finland.
It is estimated that since the company's launch on Pigu.lt Marketplace, about 70% of Krinona's online sales have been made in Lithuania, about 16% in Estonia and 14% in Latvia.
According to M. Špokas, there are currently about 1,500 different products in Lithuania, and 500 in Latvia and Estonia. The company is rapidly translating its product descriptions into Estonian and Latvian, and it is planned that 3,000-4,000 products will be offered to all three markets this year.
"We are waiting for Pigu.lt to make it possible to sell in Finland. Long-term contracts with the most famous brands and equipment suppliers will allow us to offer good quality and price to even more customers," says M. Špokas.
Testing the possibilities
The range of more than 14,000 products sold in Krinona and Cascada stores comes from almost every country in the world. The goods are supplied by nearly 300 different suppliers. The beauty sector is dominated by Spanish, Italian, Israeli, French and US manufacturers, while household equipment is supplied by China and European countries.
"In our field, online shopping is not a panacea. We notice that people still want to physically touch the object, test its capabilities, and ultimately assess its colour and texture," says M. Špokas. According to him, small household items such as coffee machines, meat grinders, fryers, pots, vacuum cleaners, robots, not only serve a function, but are also a part of the interior, which is why people are paying more attention to these products.
"Obviously, beauty products are a different category. Cosmetics, combs, hair dryers and straighteners are often bought online. Especially since the younger generation doesn't want to waste time and knows that it's easy to order," says M. Špokas.
On the other hand, he recognises that attracting customers to buy a product requires quality of service, a good reputation and reliable partners – Pigu.lt ensures a steady flow of customers.
"We are testing different options and running marketing campaigns ourselves. The system is really user-friendly and we can always consult with our personal Marketplace manager, so there is a lot of space to work with," says Krinona's Sales Manager.
Making the most of Martailer
The stores operated by the company make use of the tools offered by Pigu.lt to sellers, including the self-service advertising platform Martailer. According to M. Špokas, this system makes it easy to plan the advertising of your products by product category or brand. After launching promotions for several robotic vacuum cleaner offers in November and December, the company has increased sales of these models several times.
Having explored the possibilities, Krinona is also preparing to launch the Fulfillment by Pigu service in 2023, which enables sellers to store their most popular products in the Pigu.lt warehouse and deliver them to their customers very quickly – within 1 day.
According to Pigu.lt, this service not only guarantees a competitive advantage for sellers, but also enables them to increase their sales by an average of 20%.
Don't make mistakes online
Asked if he would recommend that new entrepreneurs start selling on Pigu.lt Marketplace, the sales manager says yes.
According to M. Špokas, joining an already developed Marketplace is the cheapest and easiest step for traders who decide to start selling online. Setting up a separate e-shop, generating customer traffic to it, placing and selling goods would require much more investment, work and time.
"I would recommend to start, because Pigu.lt's awareness, active marketing and ease of use allow you to get involved in online selling right away. Knowing that a product uploaded to the Marketplace can potentially reach over 6 million buyers in the Baltic States is optimistic," says M. Špokas.
At the same time, the entrepreneur points out that this is a path that requires a lot of learning, observation and sometimes mistakes.
According to him, the first mistake of an inexperienced seller is to lose activity and think that if you put the goods online, everyone will start buying immediately. "Buyers are searching, analysing, comparing goods, looking for cheaper prices, better quality – they are looking at many criteria. Therefore, the first thing a seller needs to do is to do his homework – to find what the buyer wants," advises M. Špokas.
Another mistake newcomers make is discounting too early, falling for the mania for promotions and discounts and forgetting that the customer has come to buy the quality product they need, not a discount.
The third mistake is not thinking about the range. For example, selling a vacuum cleaner but not having the accompanying products: bags, spare parts, shampoos, accessories. "When selling online, you have to think like a buyer and behave like a helper," M. Špokas states.
Discover my e-shop on PHH Group Marketplace in: