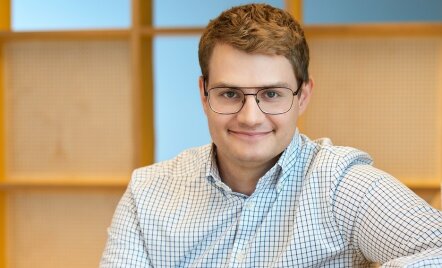 Jakub Stefański took up the role of Head of Marketplace
PHH Group team continues to be expanded with professionals of the highest caliber – Jakub Stefański joined our company and took up the role of Head of Marketplace.
The further development of the Marketplace remains one of the Group's key strategic directions. So, we are very happy that such an important sector will be headed by real professional.
"I spent my professional life in McKinsey (10 years) and in Amazon (3 years). I was part of the leadership team launching amazon.pl in March 2021 and Amazon Prime in Poland in October 2021. In McKinsey my focus was serving online marketplace platforms across the globe (Allegro being one of these) in strategy, marketing, sales and technology scaling. I attended University of Warsaw and did my MBA at INSEAD in 2015 in Singapore. I am joining PHH as I believe Lithuania, Latvia, Estonia and Finland are the most exciting places for e-commerce right now in Europe as we will truly shape how the future will look like for local customers and sellers. I am impressed by what the Group created to date and I hope I will add my bit in this amazing journey", – said Jakub Stefański.
We wish Jakub the best of luck in our company!